90 Day KUBERG Factory Warranty
All Kuberg motorcycles come with a 30-day Basic Manufacturer's Warranty against defects in materials and workmanship. You can upgrade to a 90-day Limited Warranty by registering your bike at
www.kuberg.com/bike-registration.
FAQ
1. What actions will void the warranty?
Tampering with or dismantling the electrical components, batteries and motor. These parts are crucial for proper functioning and performance of your Kuberg motorcycle and should not be modified, removed or dismantled. In addition, your warranty does not cover any mechanical faults or malfunctions due to misuse or lack of proper maintenance.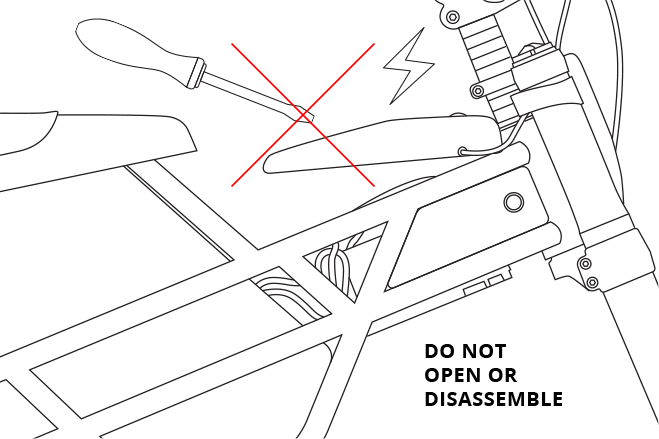 2. Do I have to bring my Kuberg motorcycle back to the dealership where I bought it for warranty repairs?
No. You may take your Kuberg motorcycle to any authorized Kuberg dealer for warranty repairs. All Kuberg dealers will be eager and willing to help you.
3. If maintenance is performed by someone other than a Kuberg dealer, will my warranty be voided?
Not if the maintenance is performed properly. The only way your warranty will be affected is if a mechanical fault or malfunction is due to misuse or lack of proper maintenance.
 For more information about our warranty Contact Us